Car Wash Financing
Eastern Funding offers car wash financing options designed to help car wash operators build successful businesses.
Car Wash Acquisition Financing
Car washes come in a range of sizes and formats including self-serve, automatic roll over bays, conveyor wash systems and more. All of these options have different building and real estate requirements. From a single bay car wash to a full-service facility with a full-length conveyor tunnel, financing to purchase a car wash, build a new facility and even to upgrade with new equipment and technology is available from Eastern Funding.
Purchasing a car wash starts with valuing the prospective facility to determine the optimal purchase price. At Eastern Funding, we offer financing to entrepreneurs looking to purchase car wash businesses. With our relationships built throughout the industry, we can help in many aspects of the acquisition process.
Equipment Financing for Car Wash Businesses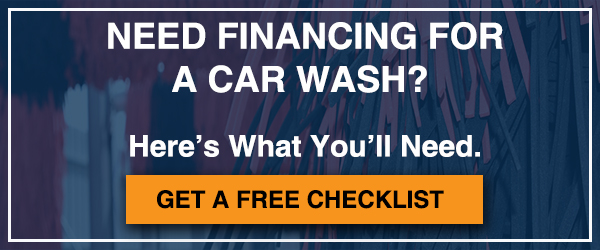 Whether outfitting a new car wash with equipment or upgrading an existing car wash with the latest system, the investment needed to fully equip your car care business can be significant. Eastern Funding's car wash equipment financing options range from simple express replacement equipment financing for experienced operators to financing for complex, multi-stage equipment purchase and installation. From vacuum stations, to conveyor setups, brushes, software, drying, wastewater, filtration and other equipment, we offer flexible financing designed to fit your business capabilities.
SBA 504 Loans – Car Wash Real Estate Financing
If the acquisition involves commercial real estate – Eastern Funding can help. Our SBA 504 Loan Services