How to ramp up the profits at your laundromat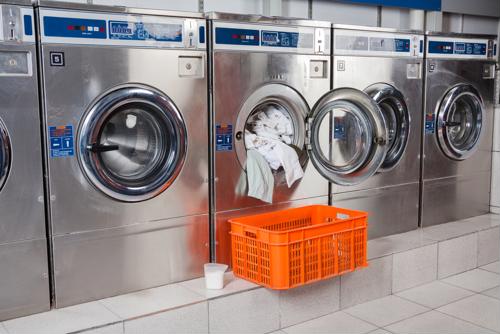 How to ramp up the profits at your laundromat
Today's laundromat is a completely different business than in years past. If you want to remain in the mix, it is important that you incorporate a number of the new laundry trends sweeping the nation.
From entertainment options to food service and full-time staff members, businesses are rethinking how they approach a laundromat. According to Entrepreneur magazine, Paul Partyka, editor of American Coin-Op magazine, explained the importance of increasing profits.
"Trying to generate additional revenue per square foot has always been an issue," he told the news source. "But it's even more so now with tighter competition and utility bills growing. Everybody wants to squeeze as much money as possible out of their space. Looking for an extra service that will work is always on their mind."
Here are three ways that you can upgrade your laundromat – and potentially increase profitability – today:
1. Offer food for customers
Doing the laundry can be a time-consuming and tedious process. To help your customers out, consider offering food. It doesn't have to be anything overly fancy, in fact, a simple vending machine will do the trick. This way, they'll be more likely to hang around your business instead of leaving to spend their money elsewhere on snacks. A vending machine can also sell laundry products, like detergent.
2. Keep things entertaining
While laundry can cause people to look for snacks, it can also make them quite bored. Increase your profits by installing entertainment options within your business. You can start off small, like incorporating free wireless Internet into the store, or you can even include arcade games, televisions or other services that will help you stand apart from the crowd.
3. Go above and beyond
A laundromat is one of the rare businesses where employees aren't needed for customer service. However, this doesn't mean they shouldn't be included. If your company can handle the upfront costs of hiring new staff, then consider putting workers in each laundromat. This specialized customer service means you stand out in the crowd, increasing the odds of repeat customers. A long-term strategy, staffed laundromats can be a boost to profits at the end of the day.
Keep these three tips in mind the next time you are looking at your bottom line. There are plenty of ways you can customize your laundromat to increase customers and profits.