The Eastern Way: Fundamental #18 Be A Source For Meaningful Acknowledgement and Appreciation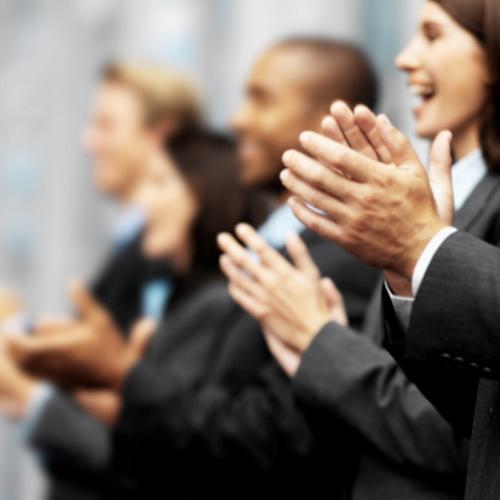 The Eastern Way: Fundamental #18 Be A Source For Meaningful Acknowledgement and Appreciation
This fundamental was written by Jeff Bodvake. Jeff began his career as an entrepreneur in the food service industry where he was involved in construction and management of a multi-unit restaurant chain. Utilizing his experiences as an entrepreneur he brought this foundation to the specialty vehicle lending industry in 1999 when he joined Network Capital, part of the Network Group of companies. As a business development manager for Network, Jeff quickly became a lending specialist to the towing and recovery industry. Jeff joined the Specialty Vehicle and Equipment Funding Group as a Regional Business Manager where he has already distinguished himself as an outstanding member of the marketing team. He continues to specialize in the tow and recovery industry. The management of the Specialty Vehicle and Equipment Funding Group is delighted to have a professional of Jeff's quality as an integral member of the staff.
Appreciation does not mean to just recognize someone by definition. The word also means that you're adding value to them by letting employees know that you are aware of their efforts, which drives them to achieve and boost morale.
Fundamental #18 Be A Source For Meaningful Acknowledgement and Appreciation – Catching people doing things right is more effective than catching them doing things wrong. Regularly give, receive, and ask for meaningful acknowledgement and appreciation – in all directions throughout the organization.
Prior to beginning my career in the lending industry, I was an entrepreneur at an early age, owning 3 food establishments. Being a business owner, I found it a challenge getting people motivated, especially when it came to employees working long hours together in a labor intensive industry. I instilled the routine of specifically saying thank you to the staff and each other. A boss who always goes the extra mile to show appreciation and acknowledgement resulted in increased productivity at work and built a more supportive work environment. I found out that when acknowledgement and appreciation was shown, it increased the likelihood that employees will not only offer on their own to work longer hours, but to help someone else who may need help completing a task. Showing appreciation to my staff as a normal aspect of my day-to-day workplace life contributed to keeping the same core 10 employees for almost 10 years.
"Trade your expectations for appreciation and the world changes instantly." Tony Robbins